IT'S NO brainer that the SABC strike on Thursday has been well planned to frustrate head-honchos at the public broadcaster and Luthuli House.
With only hours left before the 54th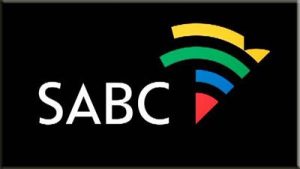 African National Congress elective congress begins from December 16 to 20, at Nasrec, outside Soweto, the SABC staff decided to go on strike crying foul for increased wages.
SABC employees are demanding a 10% salary increase yet SABC claims it does not have money for increment.
This simply means as a public broadcaster the public will have no access to the proceedings at Nasrec, provided an amicable solution is found, sooner of course.
"We filed a dispute and sat for conciliation at the CCMA last week' but we were not able to resolve the issue," says Hannes du Buisson' spokesperson for the Broadcasting' Electronic' Media and Allied Workers' Union (Bemawu).
"When we were about to file a notice to embark on a strike' the SABC offered a 4.5% salary increase' which was rejected by our members because the increase is only backdated for six months."
The strike will continue until employees' demands are met, says du Buisson.
Du Buisson said the strike stemmed from the fact that the SABC says it does not have money to pay salary increases.
SABC spokesperson Kaizer Kganyago' however' said all the broadcaster's 19 stations were operational.
This follows reports that Ukhozi FM did not run their news bulletin on Thursday, owing to staff that is on strike.
"I am not aware that Ukhozi FM had no news bulletins. As far as I know' all our programmes are on air. There were two or three stations which had problems with their current affairs shows because of connection issues. That has been resolved now'" he said.
Well, if SABC bosses decide otherwise, unfortunately an ordinary person will suffer most on the happenings that will be unfolding at Nasrec.
Total black-out me thinks not but…