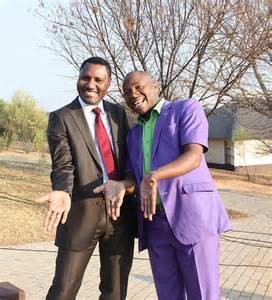 Thulani Nzima, who was the chief executive officer at South African Tourism has resigned in a huff, late last year.
This was confirmed by two impecaable sources with thick history within the tourism sector.
"It has been advised but not confirmed," says the first source on the resignation.
Last year, Nzima cried foul on limited resources his organizations were operating under, thus had to call for increase on budget from his principal, the minister of Tourism Derek Hanekom.
During Parliament briefing again last year, Nzima ruffled the feathers by questioning the numbers Stats SA had presented to members of the Portfolion on Tourism in Parliament.
"I think due to pressure he resigned last year October," confirmed the second source.
Also, the controversial issue of Unabridged Certificate that was introduced by the department of Home Affairs headed by minister Malusi Gigaba, added to the pressure Nzima was facing, as tourists numbers began dwindling, of which regrettably, he had to face Parliament for explanation again.
To compound matters, some did not concur with his strategies.
Durban Tourism CE Phillip Sithole says he wishes him the best in future although, the organization did not agree with his strategy which was biased towards Kruger Park and Cape Town.
"Durban Tourism prays that the future of CEO will recognise that we are in a new South Africa, which its future in terms of tourism lies in its history, culture, heritage, and urban lifestyle.
Durban, has and continues to position itself as an international destination and we hope the new replacement will support us in achieveing that goal," says Sithole.
Nzima replaced Thandiwe January-Mclean, who vacated the position in June, 2011. The latter was previously with rental car company Avis.
The South African Tourism is the marketing agency on behalf of Government, whose mandate is to promote and market the country locally and internationally.
In email response PR company FCB stated, "current COO Sthembile Dlamini took over the acting CE capacity in December 2015.
When probed what were reasons for the resignation, SAT has since promised to reply but did not.
National Tourism deparment has not responded for comment.
Yes, it seems the seat at SAT continues to be too hot to occupy after-all.