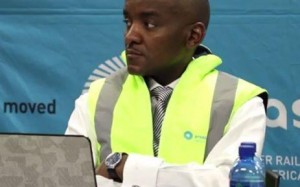 Mtimkulu, who was in charge of a controversial R3.5 billion locomotive deal, has been under fire after it surfaced he was not suitably qualified.
According to Prasa spokesperson and chief strategist Sipho Sithole, a case of fraud was opened against Mtimkulu on July 18 at the Hillbrow police station.
Mtimkulu's qualifications have been the talking points amid allegations that he's a qualified engineer, having claimed he obtained BTech in engineering and a Master's or doctoral degree.
According to Sithole, the agency has not and will not accept his resignation, before facing the disciplinary hearing.
Reasons for Mtimkulu resignation were not given by spokesperson.
Mthimkulu's phone rang unanswered for comment since his resignation.
With allegations of infighting and life threats at the agency, who's next?