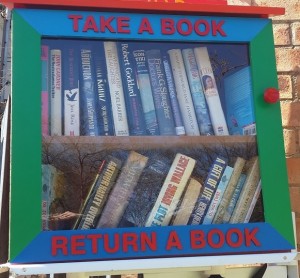 Recently, the READ Educational Trust spent 67 minutes in honour of Madiba with kids at their head office and also participated in the national Readathon Pop-up Library at a crèche in Thokoza- Alberton on July 22, respectively.
Throngs of young and hungry minds were treated to story-telling, songs and rhymes with READ's mascot 'Mrs Book'.
Since the message is clear that kids and everyone is encouraged to read, in SA this has become of a national issue that the nation does not read well enough.
Such initiatives seek to champion the reading habit amongst communities, so as to compete with other emerging economic States.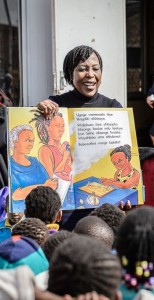 For their part, READ staff donated their own books to be swapped and a specially built library was installed outside the offices to enable passers-by to stop, pick a book (or two) and replace the one taken so more people can join in the reading fun.
READ's efforts to mark Mandela Day are in-line with what the former president stood for, according to the organisation's PR & Fundraising Manager- Lizelle Langford, "Readers are leaders!"
Meanwhile, the South African Book Fair kicks off this weekend in Johannesburg from Friday 31 July to Sunday 2 August at Turbine Hall in Newtown.
Tickets are available via Webtickets or can be bought at the door at any day of the event.
Children under 12s are free!