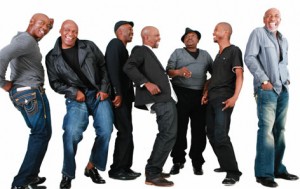 As the month of September beckons, so does the Royal Heritage Festival, that enters its 4th instalment at the Royal Gardens- Nandoni Dam on September 12 (Saturday).
But preceding that would be built up events in and around the majestic Vhenda area that would be a hive of activities and increase tourists visit.
Yes, expect tills to kaching, vendors run out of stock and accommodation being sold out, including the dingy(est) of them all. I know what I'm talking about…
This year the organizers have once again broke the bank with the acquisition of Bra Hugh Masekela, Stimela, Ray Phiri, Kelly Khumalo, Tira & KO, Major League, Tholi B, Fisherman, Solly Mahlangu, and some locals such as DJ Soul Sonic, DJ Dr G and DJ Nipro, to wow close to 21 000- strong revelers anticipated.
Ndoni Dam, artistically perched at the Luvuvhu River follows a course along the southern edge of the Zoutpansberg and joins the Limpopo River in the far northern corner of the Kruger National Park on the border between South Africa, Zimbabwe and Mozambique.
This is where the fest draws its large revelers, who will be descending from all corners of SADC to support local/ekasie tourism in Vhenda.
Phalaphala FM will host a walk with the Chief, musangwe (a knuckle fist fight mostly practiced in Venda) and a music workshop will be hosted prior to the main fest.
On Friday 11, a pre party goes down at the popular Khoroni Hotel.
Tickets for main festival available at R180 pre-sale from Computicket and R200 at the door.
For more info go to www.royalgardens.co.za
If Heritage boils within you, then come and experience it live at Makhado!