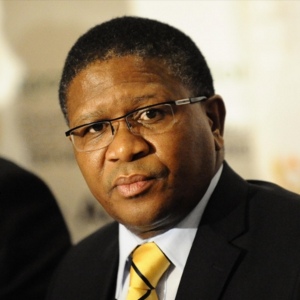 At the press briefing today, the minister said the indictment by the Attorney General of the US that the government of South Africa or its officials have paid a bribe was of serious concern.
"All funding by the South African Government was transferred via the National Treasury to the National Department of Sport and Recreation South Africa and that no such amount was paid by the Department of Sport and Recreation and the government of South Africa," says Mbalula.
He said: "The funds transferred to the Local Organising Committee (LOC) were also accounted for. At the close of the books of the LOC, government received the close out report including audited financial statements by a reputable international Auditing and accounting firm, Ernst and Young (EY).
The financial statements were unqualified and the audit opinion fairly represented the financial position and compliance with the accounting policies of the LOC."
Former 2010 Organising Committee head and SAFA boss Danny Jordan -who will be sworn in as Mayor of Nelson Mandela Bay- could be questioned depending on the investigations.
Mbalula also urged those involved in the process of bidding and execution of the 2010 FIFA World Cup to desist from making statements and to afford the National Government of the Republic of South Africa through the Ministry and Department of Sport and Recreation to handle this matter through the diplomatic channels.
He said they will study the copy of the indictment once received from the US government.