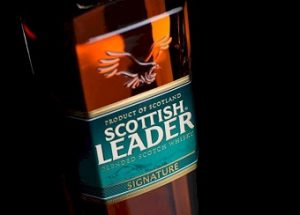 It goes live in Pretoria from May 17 to 19 2018.
Showcasing a wide range of luxury whiskies from local to abroad – Scottish Leader, Bain's Cape Mountain Whisky, Dewar's, The Macallan, The Glenlivet, Glen Grant, Jack Daniel's and more, visitors are certain to find a whisky to suit their palate.
This calls for all Whisky aficionados from Pta or any neighbouring region to come in large numbers and experience the ambience Scottish Leader has to offer.
Tickets will be available at www.ticketpros.co.za with prices starting from R230 each online and 260 at the door.
The tickets include a tasting glass, 16 tasting vouchers and a bottle of Consol Still Water.
Designated Driver ticket will cost R115 which includes a bottle of Consol Still Water.
Doors are open between 18:00 to 22:00.
Scottish Leader Whisky and SLM are giving away four bottles (a pair) to enjoy.
To win a pair of your fav Scotch, answer the following:
*Name the whisky brand on offer?  
*Where and when is the Whisky Live happening?
Send answers, name and contacts to info@sowetolifemag.co.za or sydney@sowetolifemag.co.za on or before May 11 2018.
Ts & Cs do apply.
Competition not open to under 18s.