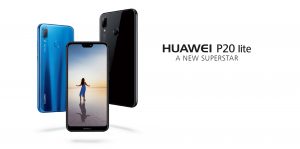 The 64GB onboard storage with 4GB RAM are specifications you would usually find on a flagship device for double the price.
What's really cool about the P20 Lite is that it has an Infinity display, allowing for a bigger screen size without compromising the phone's actual size.
Another awesome feature is 'Face Unlock' so you don't need to use your finger to unlock the phone when your hands are full. Kool…
"I think the P20 Lite will really dominate in South Africa," once commented Akhram Mohamed-Huawei South Africa Marketing Director, after the initial launch in the country.
"The device shares many features with the flagship P20 lineup, and this will make it even more popular among consumers," he was quoted.
Despite its small size, the Huawei P20 Lite manages to cram in a 5.84-inch display.
COMPETITION TIME
As the world celebrates the 100 centenary of Dr Nelson Mandela, Huawei and Sowetolife Mag Online is giving away a Huawei P20 Lite valued at R5 999.
To win answer & complete the following:
Which world icon is being celebrated this year as part of his centenary?
Complete the following: Huawei P20 Lite boast GB onboard storage and RAM specs…?
What is 'face unlock?'
Send answers, name and contact details to info@sowetolifemag.co.za or sydney@sowetolifemag.co.za on or before August 28, 2018
Ts and Cs do apply!