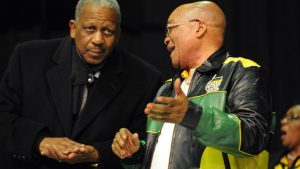 Delivering the keynote address at the OR Tambo Memorial Lecture in East London on Sunday' Phosa did not pull any punches.in his criticism of Zuma' whom he accused of being a failed leader who has "raped" the country's economy and its poor.
"It is time to go' Mr 'President'. You have failed the voiceless and the most vulnerable'" he asserted.
"They will' however' find their voices at the ballot box'" he cautioned.
Phosa added that the country was at a juncture in its young liberation where it needed leaders who understood that South Africa belonged to all who lived in it "as well as that the poor — and not our friends' already swollen pockets – should be the focus".