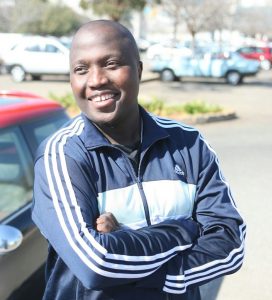 Mandla and friend known as Oupa "Chom Chom" Duma were brutally shot dead by suspects who attempted to rob some ladies at a joint Mile, in Pimville on Sunday evening.
The four suspects were arrested in Soweto, last night, less than 24 hours after the senseless murder.
Phahlane, also confirmed officers also seized mandrax and a firearm during the arrest.
Phahlane says he's grateful for all the information brought forward to assist investigators.
"We always believe that intelligence plays a critical role. Working together with our communities will go a long way in ensuring that we deal with crime. We are grateful to those that have raised their hands and joined the police in ensuring that we are successful."
The identity of the four will only be revealed after court appearance that is yet to be established.
Meanwhile, condolences are pouring from industry figures and MEC for arts in Gauteng.
Yesterday at the BET Awards SA media launch, Sikhulile Nzuza -A&R Manager at Mabala Noise said a life lost in the manner it did, was unacceptable and sent his deepest condolences to the family of Hlatshwayo and entertainment industry.
Mfaniseni Motha, DStv's Marketing said although he never met Mandla in person, he only saw him on TV and that they way he died, shows our justice system needs to work harder and tougher against such criminal acts.
"On behalf of DStv our thoughts are with the family in these trying times."
MEC Faith Mazibuko said:" I was deeply saddened to hear of the passing of a young talented man. Our arts and culture industry has lost a hero, who also died as a hero by trying to save the lives of innocent people.
His young life was taken too soon. He touched the lives of many South Africans through his acting and also as a radio presenter.
"We've lost a great actor, radio presenter, and also a great musician famously known for his house music compilations. My condolences to the Hlatshwayo family, friends and the Jozi FM family.
He will be greatly missed. May his soul rest in peace and his legacy be an inspiration to the nation and bring comfort to the loved ones he left behind," she said.
Actor and friend S'putla Sebogodi also sent his heartfelt message of condolences to the Hlatshwayo family.
Details of memorial service and funeral will be known at the later stage.
Rest in Peace Mindlos, I shall miss that noble smile of yours my autie- as and when you gave me a hard time.