NEWLY APPOINTED MEC responsible for Tourism in the Bokone Bophirima is a well-traveled and informed cadre.
Wendy Nelson, former Finance MEC has executed roles in various administrations in the province, politically. So, in a nutshell she's capable of leading from the back. And yes, she's laid back, self-effacing but very authoritative.
She was having an audience with this reporter exclusively; only hours after being sworn in as new MEC for Tourism in the Province of North West.
Her first priority would be to streamline the finances of her department albeit, it received a clean audit during its financial year end report; and re-visit the Tourism Strategy, that will speak to citizens of Mahikeng as the Capital City and the Province, at large.
"Tourism is an important sector that can and grows any economy of any country, and as such news that we got clean audit means the budget in our disposal should be catered for priority needs that would improve and develop tourism strategies that would benefit both the City of Mahikeng and the Province."
Our interview was preceded by a media brief on the readiness of the City to host the annual Mahika-Mahikeng 2018 this past weekend, that saw over 30 000 tourists drawn from Botswana, Namibia, Gauteng, Northern Cape, Bloemfontein descending in the City to experience the culture, music and other activities as part of economic resuscitation.
On the draw-card Anthony Hamilton, the first international artist to feature in the line-up for Mahika Mahikeng's history, Nelson indicated that a brand such as Anthony has a cross-over appeal , and this augurs well for us in the province. As a result, we intend increasing the number of international artists for this cultural fest next year.
According to Nelson, over 2370 beds were occupied that translates into 99% of hotels, lodges and B&Bs were fully booked. "This means job creation for our youth sector and more income for hawkers who were seen strewn all over the City and at events executions.
"I was told last year the economical spinoffs stood at R40m and this year, would like to increase that by 20%, now that would be good news to my ears because it means our fiscus would be streamlined to execute our mandate that is to develop, train, empower and sustain," she says unflinchingly.
Asked what would be her main priorities within '100-days' in office, Nelson did not beat- about the- bush but emphasized, firstly to improve the state of finance in tourism; secondly re-establish PPP in the form of creating conducive environment for all role players' within the sector; and finally emancipate Hotel School Infrastructure in the province.
"It is very critical we revisit hotel schools because they contribute hugely in job creation of our young graduates hence we must make sure the infrastructure is up to scratch."
Although NW is still under Administration- as a result of political instability- the former MMC , who describes herself as a 'distruptor' believes a wind of change is coming an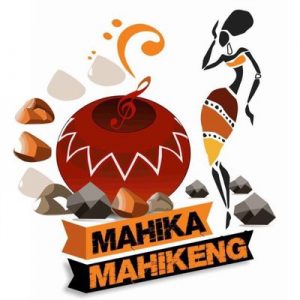 d tourism that has been lagging behind in terms of marketing, will be a different ball game all together.
Being a hardworker, team builder, embracing skills within the department and meeting her mandates, the former acting Premier says its all system go to put back the NW Province on the Tourism radar.
Meanwhile, the female who fell and died at the Mmabatho Stadium has been identified by family.
18 year-old teen Lesego Khukhwane's aunt Lerato Kukhwane , said the family was awaiting postmortem result to know the exact cause of her death.
"The information we received was that she fell from the stairs, hit something and died on the spot," she said.
Police spokesman Brigadier Sabata Mokgwabone said the woman was treated by a doctor and paramedics but died at the scene.
"She was certified dead after she allegedly fell from the stadium stand," he said.
At the time of publishing the NW department of Culture, Arts and Traditional Affairs (CATA) spokesperson Daddy Sebolecwe had not responded for a comment.