Hitachi agreed to pay $19 million to settle Securities and Exchange Commission charges that it made "improper payments" to South Africa's ruling party to help it win contracts to take part in the construction of two power plants in the country.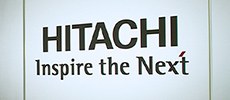 Hitachi allegedly sold a 25 percent stake in its South African unit to Chancellor House Holdings, allowing the company and the party to share profits. Hitachi paid Chancellor House, which it knew was a front for the ruling African National Congress, $5 million from the contracts and another $1 million in "success fees," the SEC said in a statement on its website on Monday.
"Hitachi's lax internal control environment enabled its subsidiary to pay millions of dollars to a politically-connected front company for the ANC to win contracts with the South African government," said Andrew J. Ceresney, Director of the SEC's Enforcement Division. "Hitachi then unlawfully mischaracterised those payments in its books and records as consulting fees and other legitimate payments."
Hitachi Power Africa won R38.5 billion ($2.8 billion) of contracts from state electricity utility Eskom Holdings to install boilers at the Medupi and Kusile coal-fired power plant projects. In February last year, it bought the stake back from Chancellor House.
The settlement is subject to court approval and doesn't include an admission or denial by Hitachi, the SEC said.
Eskom is unable to comment because the matter "hasn't been brought to our attention," spokesman Khulu Phasiwe said. ANC spokesman Zizi Kodwa said he hadn't seen the SEC statement and wasn't immediately able to comment.
In March last year Zweli Mkhize, the ANC treasurer general, said the party didn't benefit from the sale of the stake back to Hitachi by Chancellor House.