WE'VE SEEN a comical TV Ad recently with both fake lawyer and 'Pastor' preaching about making the traffic fines vanishing. Alas that is far from the truth.
To engage further with communities as part of its national campaign, the Road Traffic Infringement Age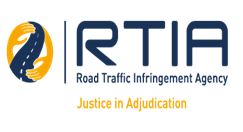 ncy (RTIA) will launch the Administrative Adjudication of the Road Traffic Offences ( AARTO) Mobile Office church activations at the River of Mercy Ministries in Ekurhuleni-Katlehong on October 22 Sunday.
October is Transport Month, therefore the project forms part of government programmes  aimed at advancing the country's road safety initiatives to ensure safer roads through public awareness and education.
RTIA through the AARTO Act exists to influence positive driver behaviour in our roads.
Congregants will be provided with information on the benefits of the AARTO process.
The RTIA renders mobile customer information services under the "Know your Traffic Fine Status" campaign drive aimed at reaching out to road users and remind them of their rights and responsibilities under the AARTO Act.
The Deputy Minister of Transport, Sindisiwe Chikunga, will deliver a keynote address to the congregants.
RTIA works with the Interfaith movement to ensure that messages on road safety are deepened throughout the country.
The Agency will also inform road users on the significance of the use of the child restraint seats while carrying children in our vehicles.
According the RTIA CEO Japh Chuwe: "one of the most effective measures to protect occupants from injury in the event of a crash is the fitment and use of seat-belts and child restraints.
Restraints save lives and reduce injury severity. The National Road Traffic Act states that child car seats must be a compulsory and motorists who do not strap toddlers in can expect to be fined."
Recent Easter holidays road crashes statistics indicate that the passenger fatalities constituted 50% of deaths on our roads over that particular period.
The ceremony begins from 10:30- 11:00 at the River of Mercy Ministries (Makhandonia Church), 1146 Khumalo Valley, Katlehong.