THE SA Social Security Agency (Sassa) has given the South African Post Office an offer for the role it will play in distributing social grants' the department of social development said.
"Sassa has given SAPO an off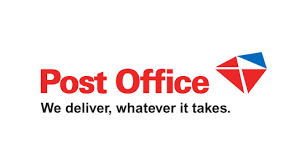 er and has given them a reasonable time to respond. This is also after due diligence was conducted on SAPO'" said social development spokesperson Lumka Oliphant.
"The Minister of Social Development' Ms Bathabile Dlamini' has concurred with the recommendations of the Acting CEO of the South African Social Security Agency (Sassa)' Ms Pearl Bhengu' flowing from a closed procurement process between Sassa and the South African Post office (SAPO)."
Oliphant said Sassa and the department of social development have been "hard at work" trying to find the best solution for the payment of social grants.
"The Minister indicated that SAPO as a state entity could play a role and participate as merchants where they meet Sassa's mandatory radius.
"This can assist SAPO to revive some of its closed outlets' especially in the rural areas and townships and is in line with the Department's commitment in promoting Government to Government partnership as outlined in the report to the Constitutional Court."
Meanwhile' the Democratic Alliance said Sassa failed to appear before the portfolio committee on social development on Wednesday to give an update on a Constitutional Court order.
In March' the Constitutional Court ruled that an invalid contract with Cash Paymaster Services (CPS) be extended until March 2018' because the department and Sassa had failed to find alternative grant payment partners' even though they had been ordered by the court to do so.
The court directed Sassa to provide regular updates on its plan to replace the invalid CPS contract.
"Sassa apparently has nothing to report back' despite the last report to the committee being a full six weeks ago'" the DA said in a statement.
"The DA' therefore' welcomes that the Chairperson of the Committee' Rose Capa' has agreed to issue a formal summons to ensure that Sassa show up and fully account for what they have been doing for the last six weeks."
Meanwhile, the appointment of Lindiwe Kwele as COO has been welcomed at SAPO, and executing the mammoth task of social grants will be her main task at hand, reports Sydney Morweng-news editor.