SAMSUNG has released findings on what led to the recall of its Galaxy Note 7, last year October, worldwide.
This follows series of media releases last year that did not indicate the problem or what led to it being recalled.
Now that the cat is out of the bag, here is what transpired:
Based on the company'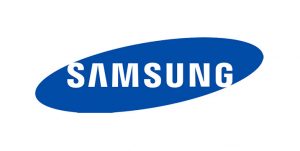 s own investigation and independent scientific analysis of the issues by three consulting bodies, the overheating was caused by separate problems in batteries sourced from two different suppliers.
In the case of batteries sourced from Samsung SDI, there wasn't enough room between the heat-sealed protective pouch around the battery and its internals. Because the phone was so slim, tight quarters placed stress on the upper right corner of each battery. In the worst scenarios, that caused electrodes inside each battery to crimp and come into contact, leading to thermal runaway and short circuiting.
In the case of batteries sourced from Amperex Technology Limited, some cells were missing insulation tape, and some batteries had sharp protrusions inside the cell that led to damage to the separator between the anode and cathode. The batteries also had thin separators in general, which increased the risks of separator damage and short circuiting.
The findings were announced after testing 200,000 devices and 30,000 batteries in a giant charging and recharging test facility built for the task.
President of Mobile Communications Business, Samsung Electronics DJ Koh says a team of 700 company engineers conducted internal testing, and independent reviews of potential problems were carried out by UL, Exponent, and TÜV Rheinland.
"We are pleased that the reasons for the Galaxy Note7 incident have finally been clarified," says Craige Fleischer, Director Integrated Mobility, Samsung South Africa.
"Samsung is a company that learns from our experiences and we are committed to incorporate the learnings to evolve.
Our customers' safety comes first and we have taken action on improving our quality assurance process by implementing an 8-step battery check. This process has been endorsed by three of the world's leading industry groups.
Samsung's heritage and commitment to innovation will continue. We are dedicated to reassuring everyone of our innovative products which embody the quality consumers have grown accustomed to."
Now that the mystery has been resolved we await what's next?