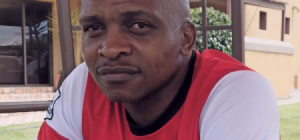 I did not feel like I was going to achieve my daily objective of making a meaningful impact on my life or that of the people I encounter.
So I decided I will talk about death. Yeah, you heard me right, death; and how we seem to be responding to it.
It seems to me like death kicks many of us into a state admission, with everyone suddenly feeling the urgency to emote (generally great things) about the deceased.
When any notable celebrity dies – think Senzo Meyiwa, Maya Angelou, Eddie Zondi, Micheal Jackson, Simba Mhere, Whitney Houston, VuyoMbuli, etc., social media goes abuzz with entries of love, of respect, of admiration, etc.
People say things that leave whoever reads the posts without any doubt of the regard they had for the celebrity. It's a pattern: love, respect, admiration all around for the deceased.
Of course people being people, there would almost always be a measure of negative, disparaging things peppered here and there about the deceased.
The point is many of us suddenly become experts on the life of the deceased. I watched and listened with keen interest as people – those who knew and actually read, say, Maya Angelou's work and those who didn't, suddenly came together to behave homogeneously – as if we all knew her and her work!
Now I personally have a lot of respect for death. I mean, I can imagine nothing that devastates like death. Or can you?
I may not know when but I can predict that you will one day die. We all know this unavoidable chapter will at some point or the other transpire.
So why do I not say all these lovely things to you before you breathe your last? What does it matter to you as a dead person whether you were an inspiration, whether you were an example worth following, whether you changed lives for the better?
Do we even pause to imagine how equally life changing it would be if you told your friend now while she is alive just how much she inspires you, or your mother how much you appreciate her, or your lover what she means to you?
Do we know how important and inspired that almost suicidal teenage kid would feel if she was told all the wonderful things while she is facing all the challenges life throws at her daily?
Your husband will probably be happier and more determined to in turn make you happy if you as his wife made sure he knew all the great things you feel and think of him; and if the husband did the same to you as his wife, your marriage is likely to grow stronger.
I just feel I would become more of a life changer if it were made clear to me right now that I actually change lives – well, or that I don't.
So, simply, if you are NOT going to tell me all the wonderful things while I still have the benefit of hearing you say them, then please don't bother when I am dead.
I need to smile and feel good about myself right now … and this, my friend, is the luxury dead people don't have, in case you had no idea.
NB. Our Columnist writes in his personal capacity. Check his social pages.