EVER HEARD of the famed Nkomazi Private Game reserve, nestled in Mpumalanga, one of mzansi's top tourism destinations, if not, now you have a compelling reason to.
A three-hour drive to this auspicious bio-diverse reserve, ignited both anxiety and excitement cos one- didn't know what to expect; secondly why it does not feature rhinos on its list?
Beauty of nature, tranquillity as we made our way (with my crew) to our destination, we could not help but enjoy the tapestry associated with this province.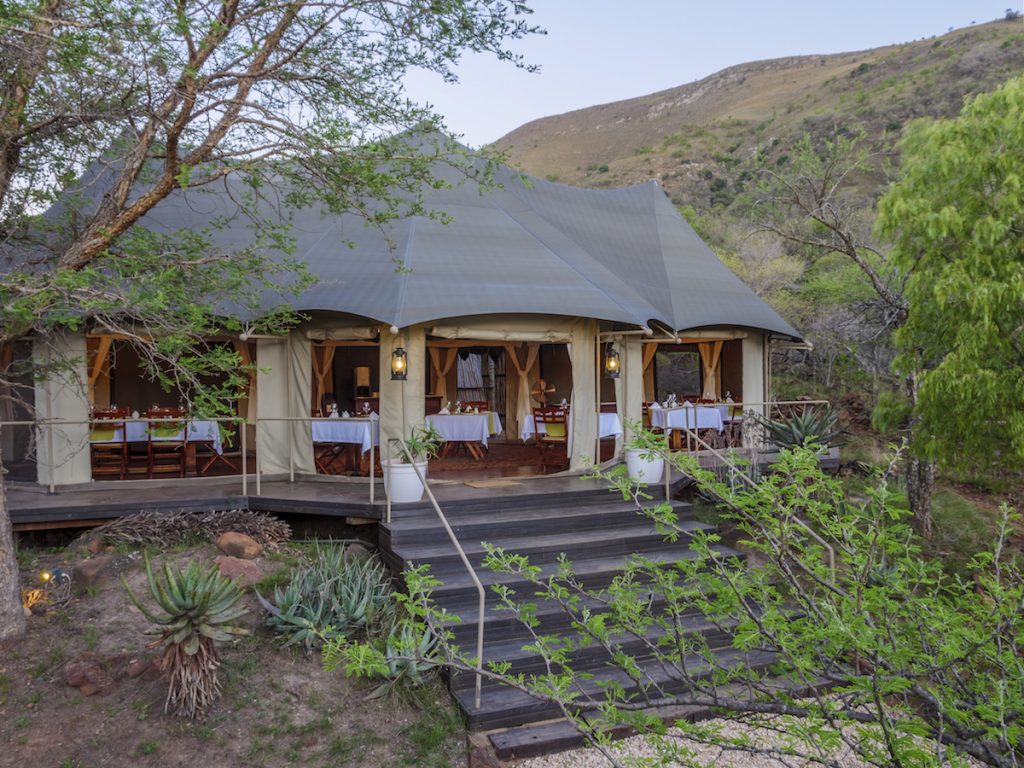 Aha, upon arrival at the 'welcome center' bearing huge Nkomazi Lodge sign, we were whisked off in a game truck to the main reception that is recommend due to off-road that can damage your car.
As we traversed and negotiated some thick bushes and savannas (we had more of that) we came across our first host: an avalanche of cheetahs on the 'pride rock'. Yes, there are tons of lions we saw over our two-day stay.
On the far left, as you make your way to the reception of this gigantic hectares of the game reserve that has been renovated to millions of rands, a river stream cools one off immediately.
Its no wonder Nkomazi Reserve is celebrated as 'place of water' due to its splendid rivers and dams.
Upon arrival our hosts were eagerly waiting since we missed our first night game drive. But who would complain having danced with some cheetahs and usual suspects Springboks, hm?
With approximately 14,900 hectares of protected habitat under conservation, within an ancient milieu that has been hailed as a geological mecca by experts, Nkomazi harnesses the ultimate safari offering.
The bio-diverse reserve is in a classified malaria-free zone and uniquely supports both Highveld and Lowveld game as well as 300 bird species and the Big 4 – lion, leopard, elephant and Cape buffalo – as well as endangered cheetah.
The reserve re-opened in November 2020 after a multi-million rand refurbishment.
Our deluxe and astounding tent was way too amazing, and that was made more exceptional by free roaming Maurice, an opportunistic nagapie (bushbaby) or Springboks.
It boast both interior and exterior baths (you could imagine yours truly opted for the latter) and a private pool. Yes, very private- right on your door step.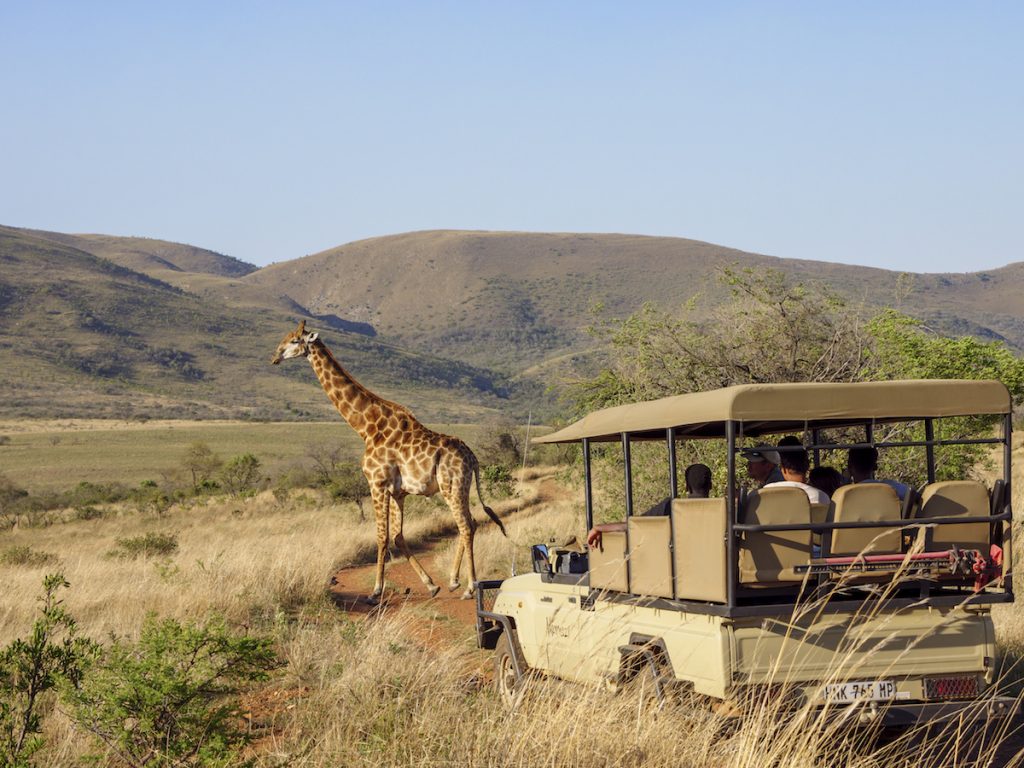 At mealtimes, tables are elegantly set in the shadow of the surrounding mountains, the sound of flowing water below. Dinners are also served in the open-air Boma and are convivial fireside affairs where guests come together to dine on delicious, homestyle fare that ranges from the traditional to the contemporary, and pizzas made in the newly built pizza oven that is sure to delight children, if you happen to bring a big family.
The dining tent in the main lodge has sliding glass doors that lead onto a generous viewing deck.
Game drives are the signature events while on safari and our designated Field Guide from Grahamstown, Thomas Ntshoko, made it more pleasant. This is the gentleman who took us to a spot where a lion almost made a kill on a very (un)fortunate buffalo on our second day of a night game drive.
Smart, cool and very informative Thomas (43), joined the company three-months ago but it seems he knows the reserve like a back of his hand.
He confirmed to this reporter, they do not have rhinos but pointed out, the problem they face is meat poaching by locals.
"They hunt and kill our animals that has raised a serious safety concern amongst us, as well as management," says Thomas, as we took our morning breakfast in the middle of the reserve- on top the same rock we saw cheetahs gallivanting upon our arrival.
"We're working around the clock to remedy that situation," he said, with a huge concern on his face.
The under-canvas accommodation at Nkomazi is luxurious – fourteen (14) handcrafted luxury tents that are either river or reserve facing, and two have been purpose built to accommodate families or parties of four.
The décor is minimalist with a relaxed elegance and each has been tastefully styled, incorporating statement pieces reminiscent of the vintage safari era.
All the tents are also conveniently equipped with South African and USB plugs and charger points for the modern traveller. Ten units have undergone a classical reimagining of the soft furnishings while four are completely new builds incorporating composite decking made from repurposed timber and plastic, the same as what has been used in the dining hall and outdoor area.
The tents, linked via stone paths that wind through leafy riverine forest, weeping wisterias and water-wise succulent gardens, have been erected at a discreet distance from one another to ensure guests have maximum privacy without feeling too isolated.
All units have air conditioning, a bathroom en suite, King or Twin size beds, an electronic safe, a writing desk, a splash pool with sun beds, an outdoor shower and Victorian pedestal tub to complete the spoil.
Glass doors at the tent entrance allow natural light to flood in and they ensure a gorgeous view as you luxuriate under triple thread count linen on those mornings that call for a lie-in.
Other activities and indulgent delights, includes birding safaris to guided nature walks, catch-and-release fly fishing, visits to bushman paintings on site, and rejuvenating pamper sessions at The River Retreat spa.
For those who can't resist a bout of shopping, the camps boutique offers a selection of locally sourced crafts and body products, and branded merchandise.
When the weather co-operates, the team invites the afternoon game drive guests to a full service al fresco long table 'in the middle of nowhere', says Ashleigh Dunn, the camp's general manager who is adept at curating memorable experiences.
The Nkomazi team epitomises true hospitality and the service across the board is exemplary. I vouch for that!
Yes, it was tough to bid goodbyes to those hospitable faces.
If you happen to make a reservation- ask for either the charismatic Mr B or Thomas- they will gladly oblige to show you the rest of the team…
Those wishing to travel by air can take a one hour flight to Kruger Mpumalanga International Airport (KIMA) via Johannesburg or Cape Town, or can fly in by helicopter.
Guests in 4×4's and SUV'S can drive directly down to the lodge while those in vehicles with low clearance are collected from the main gate -Grand Valley- by prior arrangement.
Children of all ages are welcome. Over 12's are charged the full rate.
To participate in the guided nature walks, the minimum age requirement is 16. A R250 conservation levy applies per person per night, over and above accommodation expenses.
Nkomazi Private Game Reserve is a Newmark destination property.
To book your Nkomazi bush escape or to arrange a conference or special event, call Newmark Central Reservations on Tel: +27 (21) 427 5900 or Email: reservations@newmarkhotels.com.
For more information about the company visit: www.newmarkhotels.com
'Water is life and Nkomazi bio-diverse reserve is ASTONISHING' go on and explore your beautiful country.