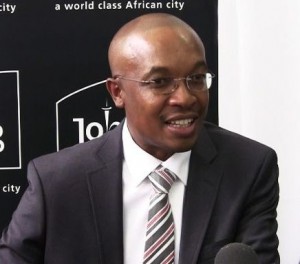 Speaking at the Nedbank/New Partnership for Africa's Development business foundation conference yesterday, Tau said it was wrong for e-tolls to be introduced when public transport in Johannesburg was inadequate and motorists had few viable alternatives to using the highways.
According to the SABC report Tau said: "We do not think that it is appropriate to introduce an urban tolling system into an environment that has inadequate public transport.
"We said … we will not consent [ to] municipal roads [ being] used for e-toll purposes."
Tau said the M1 was supposed to be part of the Gauteng Freeway Improvement Project and subject to e-tolls but said that he would not consent to such a plan.
Phase two of e-tolls project could extend tolling to the N14 Krugersdorp highway, the section of the M1 between Woodmead and Sandton, the N14 Ben Schoeman highway into Pretoria, the N3 to Heidelberg, the R59 and N12 from Nancefield to Potchefstroom, and the remaining untolled section of the N4 Pretoria.
The Gautrain transports more than 60000 passengers a day, about 77% of whom own cars.
But the train needs a R1.5-billion subsidy from the provincial government in the new financial year.
Commuter organisations have told the portfolio committee on transport that the Gautrain is expensive to maintain and the government should rather focus its efforts on improving Metrorail systems and public transport.