"THE BRICS Youth Summit presents an opportunity to accelerate youth development in line with the National Development Plan Vision 2030.
This articulates that information and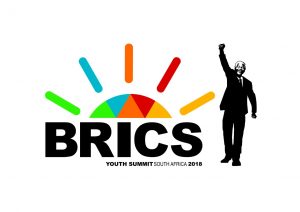 communications technology will underpin the development of a dynamic and connected information society, and a vibrant knowledge economy that is more inclusive and prosperous," says Sifiso Mtsweni, National Youth Development Agency executive chair.
Mtsweni was addressing media as South Africa prepares to host the 4th BRICS Youth Summit in Bela Bela- Limpopo from July 16 to 18 2018.
The BRICS Youth Summit, to be convened under the theme "Radical Economic Transformation – Making the New Development Bank Work for the Youth", says Mtsweni, "crafts a paradigm that is mutually beneficial to all five nations", by impacting on the lives of citizens.
"As government continues to roll out migration from analogue to digital broadcasting transmission, the NYDA is also seized with co-ordinating a national strategy for young people to ensure they benefit from such an opportunity," he said.
BRICS bloc – comprise of Brazil, Russia, India, China and South Africa.
The Youth Summit will afford young people to play a part in mainstream economies worldwide.