NEEDS- MATCHED life insurance player BrightRock is ready to bring further change to the life insurance industry with the introduction of a group risk product that can provide schemes with up to 40% more cover for the same premium.
BrightRock has become known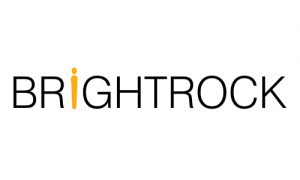 as a disrupter in the individual life market, where advisers and policyholders alike have responded positively to their world first needs-matched product, which precisely matches clients' needs at the outset and then adapts to their changing financial needs over time.
Their success in the market is evident in the company's financial performance, with R1.1 billion in annualised premium income and 64% year on year growth – numbers that cement its reputation as the fastest-growing player in the intermediated individual risk insurance market.
According to Schalk Malan, CEO of BrightRock, they are ready to further fuel their growth by driving the same kind of change in the group risk environment with a new group risk offering, following the same needs-matched principles they offer in their individual risk product.
According to Malan, traditional group risk products have many of the same shortcomings BrightRock sought to address when they entered the individual life market.
"They are standardised, commoditised and one-size-fits-all solutions that fail to meet employees' and employers' needs. At their core, the insurance structures offered to employees today are the same as they were in the 1980s, based on a flat multiple of salary model, which in practice, leaves most scheme members substantially underinsured at younger ages when they face the largest financial exposure, relative to employees at older ages, who are nearing their retirement age," explains Malan.
"This inefficient structure has meant that, to remain competitive, insurers have cut the benefits offered to employees, introduced limited pay-outs and barriers to claim, creating uncertainty for scheme members and undermining their sense of financial security.
This has been happening in an increasingly competitive job economy where employers are struggling to attract and retain talent, and face growing pressure from employees to offer valuable benefits that better meet their individual needs."
"Change is needed – and we believe BrightRock's needs-matched philosophy positions us to change the group risk market," he says.
According to Malan, BrightRock can offer more sustainable, efficient cover by following the same needs-matched principles that underpin their individual risk product.
"In contrast to traditional group risk products, our group risk product calculates (and displays) each employee's total value of future pay cheques. We then give every person in the company the same level of cover relative to the number of pay cheques they have left until retirement – this is not only a fairer split of the group's cover, but also a far more efficient way to structure and price cover."
Thanks to this approach, group risk clients can get up to 40% more cover for the same premium for the scheme as a whole.
"Our group risk cover meets employer and employee needs, and provides greater certainty and flexibility, now and in the future. It also better suits the demands of a changing workforce," continued Malan.
BrightRock was established in 2011 with the goal of offering highly differentiated life insurance products to better meet clients' and financial advisers' needs.